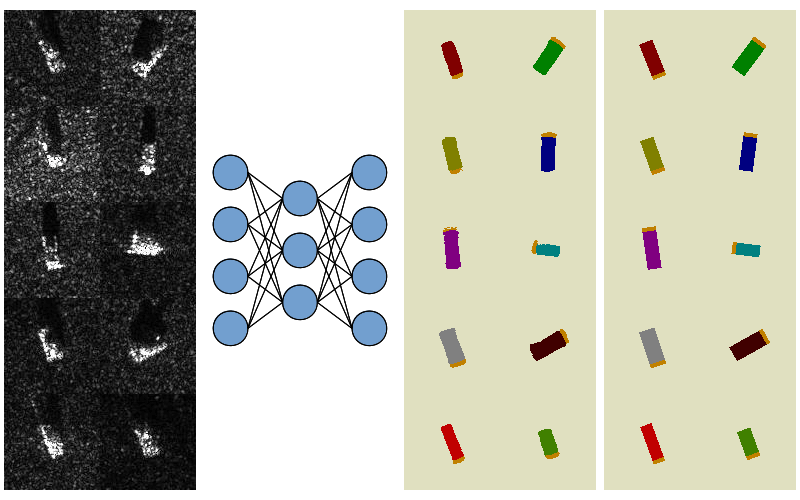 Our member proposed a novel convolutional neural network (CNN) for end-to-end synthetic aperture radar (SAR) automatic target recognition (ATR).
Details of the CNN were announced at the Space, Aeronautical and Navigational Electronics (SANE) conference held by the Institute of Electronics, Information and Communication Engineers (IEICE) on January 25-26.
VersNet: Proposed CNN for E2E SAR ATR
The CNN named VersNet (verification support network) inputs a SAR image of arbitrary sizes with multiple classes and multiple targets, and outputs a SAR ATR image representing the position, class, and pose of each detected target.

Link